Spring Makeup Trends From The Runways
A changing of the seasons is right around the corner—and while some are refreshing their wardrobes or planning warm weather excursions, we're turning an eye back to the Spring/Summer '17 runways for fresh beauty inspiration. And we have to say—between the bevy of gorgeous looks we discovered and Aveda's new Spring/Summer makeup collection, Solstice Bloom, we're even more excited than usual to try some new trends and fresh color on for size. Ahead, how to achieve a few of our favorites (with help from the new Aveda makeup you won't be able to wait to get your hands on).
Source: Aveda
EYES: THE COLOR POP
The graphic, multi-hued eyeliner trend of seasons past is continuing to evolve, and we can't get enough of its latest iterations. As for us, we'll be blending Petal Essence Single Eye Color in Elderberry with Color Options Eye Shadow Transformer, which transforms powder shadows into a liquid liner or vibrant cream. Paint on a sheer, consistent wash on the eyelid à la the models at Marc Jacobs or Topshop Unique, or apply a densely pigmented line to mimic the ones at Victoria Beckham or Christian Siriano.
Source: Vogue via Luca Tombolini / Indigital.tv
LIPS: THE BOLD STATEMENT
Though it can certainly be argued that a bold lip is never out of style, we're feeling particularly excited to take new shades for a spin this spring. We loved the matte, peachy coral at Versus, the classic red at Valentino, and the glossy Bordeaux at Maison Margiela. But topping our color chart? Bright, berry-hued magentas just like the one found in Aveda's Spring/Summer Solstice Bloom makeup collection (Nourish-Mint Smoothing Lip Color in Pink Zinnia). It's perfect for adding a touch of edge to your sweetest sundress, infusing your beachside look with glam or dressing up jeans and a white tee.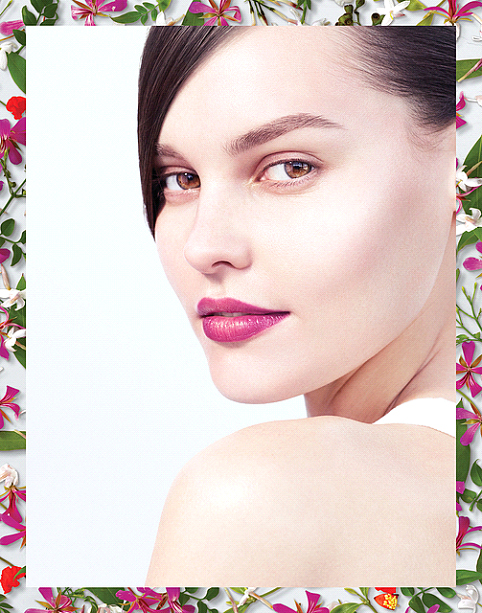 Source: Aveda
SKIN: THE DEWY GLOW
Highlighted skin was a true runway mainstay this season, making an appearance at shows including (but certainly not limited to) Prada, Lanvin, Balmain, and Olivier Theyskens. While we understand the temptation to max out your beauty budget on pricy highlighters, we would instead recommend choosing products that do double duty. Our secret? Dab Tulasara's Bright Concentrate or Tulasara Wedding Masque Overnight on top of your skin after you apply your foundation or powder. This allows for a perfect glow without appearing oily or greasy. Dab on your cheekbones, brow bones, Cupid's bow and the inner corners of your eyes for instantly highlighted skin.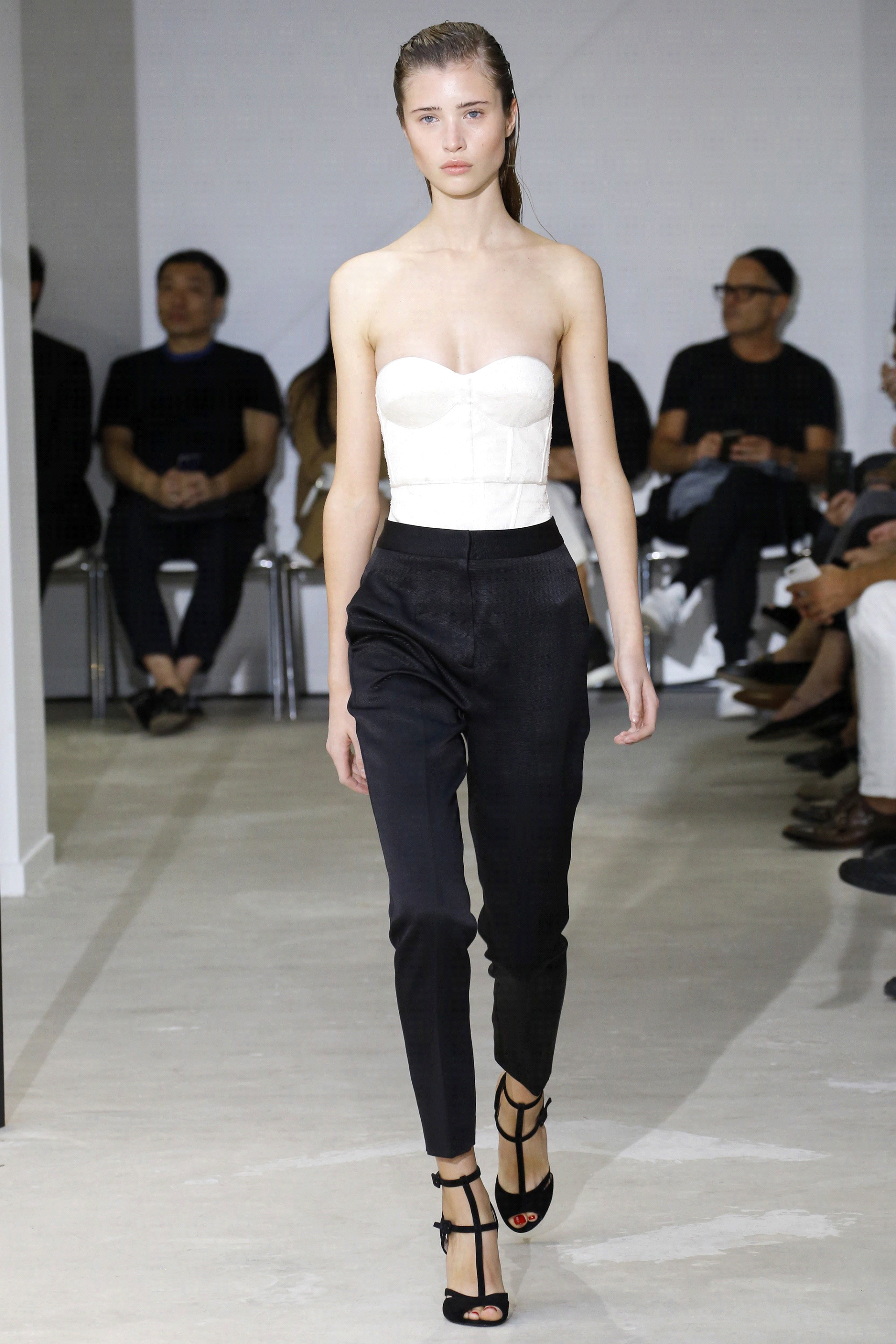 Source: Vogue via Luca Tombolini / Indigital.tv
To learn more about Aveda makeup and the products in the new Solstice Bloom collection, stop by one of our Houston locations to chat with one of our makeup experts. (You can even book an appointment for a makeup application and lesson.) We'll be happy to help you find the shades that best flatter your skin tone and refresh your look—just in time for the new season!
Leave a Comment