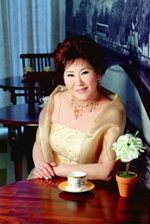 Josephine first opened the salon in 1995, with a modest seven chairs. What set the salon apart from the competition was Josephine's relentless determination, coupled with a passion for helping people look and feel their best.
To Josephine, each guest represented a precious gem in need of just a little polishing and care to bring out the luster and beauty within. It was in this spirit that Josephine was able to grow her vision successfully, providing valued service and guest care throughout the Houston community.
Josephine's Day Spa and Salon is the embodiment of all the qualities of our founder, those intangibles that have inspired so much love and loyalty from her guests that we are delighted to extend to you.