Could your skin use a little help before your summer break?? We have the answer! Here at Josephine's, we have put together a three-step program to get your skin swimming-suit-ready, and give it that summer glow! Just call us, your go-to-Summer-Glow-Headquarters!
First things first, have you got your Clarisonic Body Brush yet?!
You just place your Clarisonic inside, and start scrubbing! This works perfect for hard to reach areas, like your back, legs, and even your feet!
The Clarisonic benefits your skin in so many ways! It cleanses deep down in your pores, where no wash cloth or shammy has ever been before! Use it on any part of your skin, for a clean, smooth feeling!
Next, come in to Josephine's for an exfoliating Aqua Polish!
This is the ultimate experience of full body exfoliation and refinement, using the therapeutic benefits of marine elements and skin conditioning oils. This will remove uneven body skin textures and small flaws. A stimulating Vichy Shower further refines the skin leaving it conditioned, soft, polished and glowing skin.
Last, but certainly not least, pick a polish!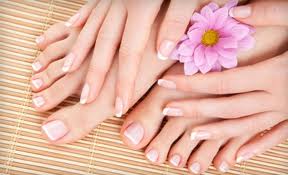 It's no secret! Everybody knows you're not summer ready until you have your manicure and pedicure done! Josephine's carries the entire OPI line! We are sure to have that perfect polish that goes perfect with your bathing suit! All of our manicures and pedicures include complimentary paraffin wax to soften your skin, and smooth your cuticles!
So there you have it—Josephine's three-step program.
Step One: Cleanse your entire body, and scrub it with the Clarisonic, using the Clarisonic Body Brush.
Step Two: Come in to Josephine's for an Aqua Polish and get rid of all that dead skin!
Step Three: Enjoy a relaxing manicure and pedicure, before your big debut!
You're ready! Now go have some summertime fun in the sun!
Leave a Comment