Put Your Best Face Forward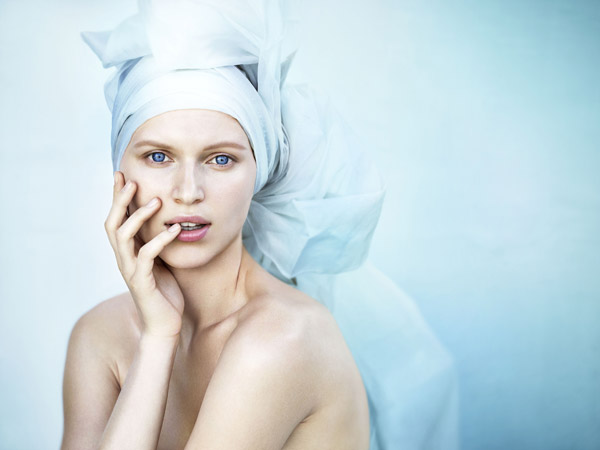 Lots of people don't hesitate to drop hundreds of dollars on the latest designer handbag or the season's must-have shoe — but when it comes to investing in a skin care regime that includes regular facials, they sometimes balk. We get it: trendy accessories are a fun splurge. But fast-forward and ask yourself what you'd rather have a few years from now: a pile of donations to bring to Goodwill or a firmer, more even complexion? Ultimately, your face is your number-one fashion statement — and regular facials keep it in tip-top shape. Here are just a few ways the right skin care regime can keep your look timeless.
Facials exfoliate dead skin, allowing products to penetrate better.
You know all those serums, moisturizers, creams and elixirs you diligently apply to your skin? What if you found out they weren't doing everything they could be? It's sad, but true: As we age, skin cell turnover slows down. As old cells pile up, they not only make skin appear dull, they also form a physical barrier that can prevent skin treatments from being optimally absorbed. For younger or acne-prone skin, dead cells can clog pores and lead to breakouts. Book an Elemental Nature Facial with a Botanical Skin Resurfacing Treatment—Aveda's botanical alternative to microdermabrasion. You'll not only enjoy a radiant complexion and smoother skin, you'll also maximize your skin products' ability to penetrate and deliver vitamins and treatments where they're really needed.
Facial massage drains lymphatic fluid.
The benefits of body massage are widely documented, but did you know massage is also beneficial for your face? Josephine's Day Spa facials include a facial massage. Not only does it feel great, it helps drain stagnant lymphatic fluid and get circulation moving. When fluid builds up, it gives the face a puffy appearance. For extra benefits, add a mini-treatment. The Balance add-on is a neck, shoulder and scalp massage. Studies show regular massages boost your body's immune system—so why not make them part of a monthly facial?
Facials reduce signs of aging.
Fine lines and dark spots are tell-tale signs that skin is getting up there in years. Fortunately, you can erase some signs of aging with facials. The Enbrightenment Discoloration Treatment combines traditional Asian massage techniques with a 100 percent naturally derived brightening blend to help diminish the appearance of dark spots and improve skin's visible clarity. Regular facials means you can address dark spots as soon as they appear—which is essential, because the longer they linger, the more difficult it is to remove them.
Your esthetician can make product recommendations tailored to your skin's needs.
What's better than a longtime friend who knows you inside and out? An esthetician is that kind of friend—for your skin. When you book regular facials, you develop a relationship with a professional who can learn your skin's ins and outs and make specific product recommendations tailored just for you. Our estheticians are trained on the latest, most ground-breaking Aveda skin care treatments. Which actually brings us to the next point…
Your esthetician can teach you to treat your skin at home.
Aveda recently released Tulasāra, a family of advanced performance skin care items and facials that help accelerate skin's natural ability. The home regime is a simple, two-step ritual: Gentle dry brushing exfoliates the complexion, and is followed by massaging the face with 100 percent naturally derived oleation oil to awaken microcirculation and reveal smooth, glowing skin. Make sure to ask your esthetician how to incorporate these new productions. They can even demonstrate proper massage techniques—putting your well on the way to your best face ever.
Leave a Comment