Now Introducing: VoMor Hair Extensions
If you're wanting full, more voluminous hair, look no further, because Josephine's Salons + Spas, the best Aveda salons in Houston, TX, is now VoMor certified!
Why VoMor?
VoMor extensions are exclusive to the Aveda salon network–all hair is ethically sourced, which aligns with our mission of caring for the world we live in & being environmentally responsible. And the best part? All VoMor-certified stylists at Josephine's have completed training with top educators, meaning your new look will be administered by only the best of the best.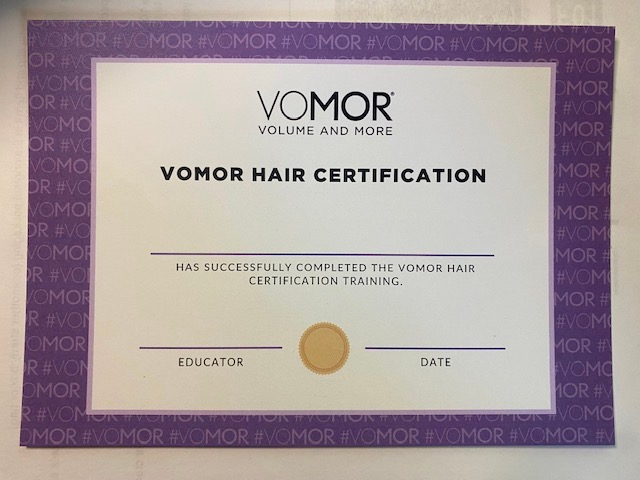 Hand-tied extensions are available in 15 colors with 14", 18" and 22" lengths.

Ideal for denser hair – creating fuller, longer, thicker hair; not recommended for finer density hair as the weft would be visible and damaging.

Tape-in extensions are available in lengths: 12", 16" and 20" ranging from ash blonde to deep black.

Ideal for thin, fine hair – adding volume and 1-2 inches of extra length.

Safe & don't damage hair (but must be applied & removed in-salon only!).
All extension services require a consultation prior to booking.
Last up to 6 – 8 weeks.
What to Expect During Your Consultation:
During your consultation, our certified stylists will assess your hair & specific needs for the look you want to achieve, whether that's fuller and thicker hair or added length. Once we know what you're looking for, we'll be able to recommend one of our two types of extensions to you: tape-in or hand-tied. Hand-tied extensions are longer-lasting and provide a natural-looking & tension-free foundation for you to achieve much longer length while protecting your natural hair.
Maintenance Tips to Make the Most Out of Your Extensions:
Brush hair with a detangling brush prior to shampooing & be careful with your extensions during washing.
Avoid applying conditioner, oils or styling products directly to the bonds.
Blow-dry hair using your fingers and wait until it's 70% dry before using a styling brush. (Always use medium temperatures when styling your extensions!)
Loosely braid & secure hair when sleeping to avoid tangling.
During summer activities, use Aveda's Sun Care Products for UV protection & rinse hair immediately after swimming in chlorinated or salt water.
Ready to pump up the volume of your look with VoMor extensions? Schedule your consultation at Josephine's Salons + Spas today! Text or call us at 281-870-0083 (Eldridge) or 281-768-8375 (Rice Village).
Leave a Comment