Josephine's Fast Fixes for Beauty Barriers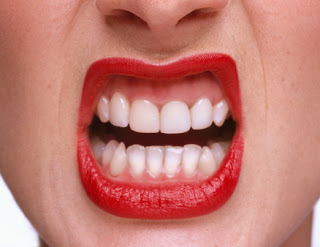 Beauty Barrier: Red Lipstick on your pearly whites.
Fast Fix:
Directly after applying lipstick, always press crimson-color lips onto a folded square of tissue to blot. Then stick your forefinger in your mouth and slowly pull it out to remove any lipstick that you may have mistakenly applied on the insides of your lips (this step is crucial).
Tip
: Swipe a super-thin coat of Vaseline across your top row of teeth; it's far too slick for lipstick to adhere.
Beauty Barrier: Loose eye shadow fallout under your eyes.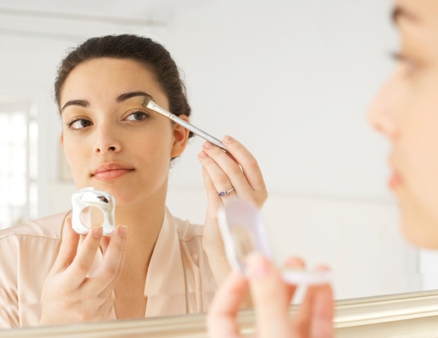 Fast Fix:
When applying shadow, fold a single square of tissue and hold it underneath each eye. It will always catch any loose pigment fallout while protecting your freshly done foundation. This works wonders!
Beauty Barrier: Clumpy Mascara.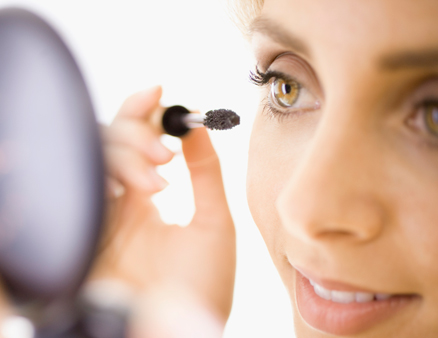 Fast Fix:
First things first, throw away your mascara—it's most likely expired. Second, gently clamp your lashes with a baby wipe between your forefinger and thumb, and pull lashes all the way through to remove any excess mascara. Then put a little Vaseline on your fingertips and lightly run them across the tips of your lashes to separate, darken, and define them. For a more dramatic look, use Aveda's Mosscara to darken your lashes natural color. Lightly swipe your top lashed.
Beauty Barrier: Way too much blush.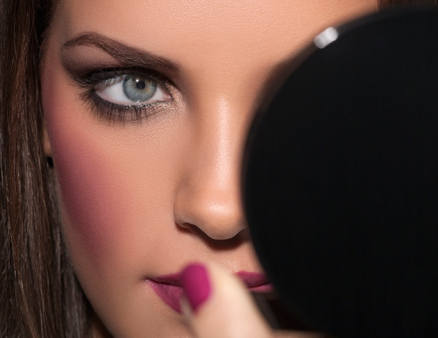 Fast Fix:
For powder blush, liberally dust Aveda's loose translucent powder over your cheeks to diffuse the color. If you're wearing cream blush, tone it down by sponging an ever-so-slight amount of Aveda's Tinted Moisturizer on top.
Beauty Barrier: Orangey fake and bake.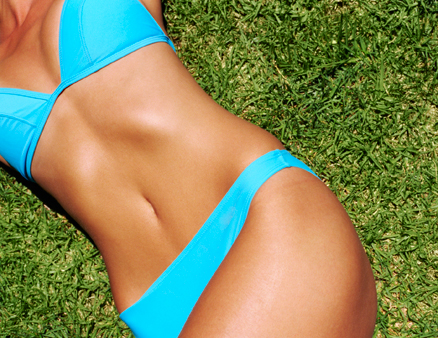 Fast Fix:
Keep a liquid bronzer on standby to hide streaks and quickly distribute color to any areas you may have mistakenly missed. If that's too sheer, dust over it with bronzing body powder for a sexy, evenly tan finish.
Beauty Barrier: Frizzy Flyaways.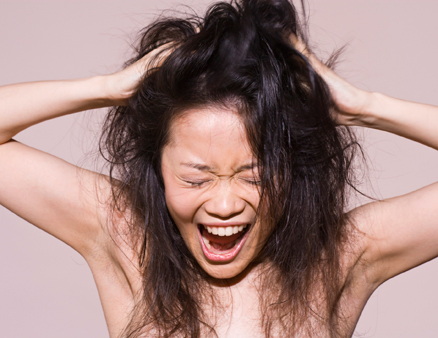 Fast Fix:
As silly as this may sound, if fighting the frizz is a daily plight, you might want to keep a box of dryer sheets under your bathroom sink as well as in the laundry room. Rubbing one over your hair drastically reduces humidity-related static cling, allowing fussy strands to fall right into place.
Tip:
If that doesn't happen to do the trick, use Aveda's Control Paste for a more heavy duty defense.
Beauty Barrier: Yellowish tint to your fingernails or toenails.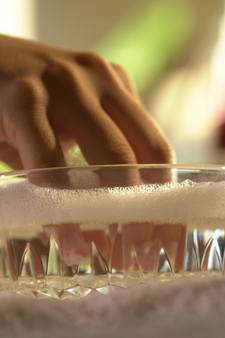 Fast Fix:
To restore your nail beds to your natural nude color, mix a few drops of fresh lemon juice with ¼ cup of hydrogen peroxide in a plastic bowl. Completely saturate a few cotton balls in the mixture and rub your fingernails and toenails until the stain is removed.
Tip:
In the future, be sure to double up on your base coats!

Leave a Comment