Josephine's 3-Step at Home Manicure
Everyone gets a little preoccupied during the summer, whether it is with a pool party or a beach day. Sometimes we forget to make a little quality time for ourselves! Josephine's has put together an at-home manicure guide to help out with those weeks that are a little too fun-filled.
Step 1
: We like to shape and file the nails first, if you soak them and then file, the nails will split and tear, (which can also lead to chipping and peeling) since the nail does not provide a perfectly smooth base. Shape your nails to your preference. Our favorite is rounded-square nails—you can never go wrong!
Step 2
: If you're short on time, run your hands under ice-cold water. This does not dry nails faster, but it helps to harden the polish, which in turn helps to prevent nicks during the drying process. This also helps to keep your polish looking fabulous longer.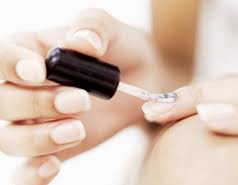 Tip 3: Don't forget the finishing touch! You should always top off every manicure with top coat. Our personal fave is OPI Top Coat, or Nail Tek Quicken Dry.
So there you have it, three great tips from our Josephine's Nail Specialist— they really know how to make hands look great. Now go grab a bottle of polish and put them to use!
Leave a Comment