Is Hair Color from a Professional Worth the Price?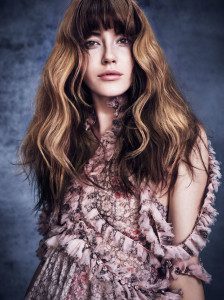 When it comes to coloring your hair, there are two camps: the at-home box color brigade and those who swear by the salon. If you're a box color gal (or fella), you might not see the value in paying someone to do what you can achieve at home. But that's just the thing – unless you're a trained colorist, you can't. Read on to find out what makes professional color worth it.
What makes salon color different?
The biggest difference in the professional color process is customization—and it all starts with a one-on-one consultation.
A pre-service (complimentary, of course) conversation with your stylist can make all the difference. With a few questions, they're able to determine not only what you like and what you don't, but also important details about your lifestyle that can help them select both the right shade and technique for your color.
This means you don't just go blonde. Instead, you attain the perfect shade of icy champagne or golden wheat, imagined and created to perfectly suit your coloring and your lifestyle. It means you don't just cover grey—you receive an assessment from a professional who expertly blends and conceals, leaving you with dimensional, flattering color uniquely suited to your hair type and texture.
What do I gain from working with a professional colorist?
As fashion and beauty professionals, colorists tirelessly monitor the industry's reigning trends, techniques, and products. And not only are they aware of them—they're constantly pursuing advanced education to ensure they're able to deliver the same results to their clients, beautifully.
Right now, for instance, you've probably noticed the abundance of sun-drenched, natural-looking color on the heads of celebrities and trendsetters alike. These lived-in looks are achieved through specialty techniques like balayage, in which the color is hand-painted onto the hair. Stylists spend years honing these skills, and continuing education allows them to deliver trending styles as soon as the client requests start pouring in. "By working with a professional stylist you get more accurate and desired results. It's not a one-size-fits-all job. Some people have more grey hair, some have more red tones and some are darker or lighter. Trained professionals can assess your hair and make an educated decision for what you need to achieve your desired look" adds Josephine's Master Stylist and Color Educator, Kristy Lierman.
You know what they say: if it were easy, everyone would do it. (And by "it," we mean bear a passing resemblance to Blake Lively fresh from a tropical vacation. #sunkissed)
What am I risking when I use box color?
You don't close your eyes, reach into your closet, and hope you grab something good.    Everyone's hair takes color differently, so when you DIY, you're essentially looking at a swatch and hoping that the end result measures up. (Ever ordered a red dress that turned out to be more of a fiery orange? Far more tragic when it happens to your hair.) Kristy warns that, "You get very unpredictable results with box color not only because they are a metallic dye, but also because the swatches you see in the store are done on white hair. Without proper education you are unaware of what tones you already have in your hair and how to control them as you alter your hair color."
And when box color goes wrong, it goes terribly wrong. (Let's not even talk about bleach burns.)  Ask any colorist, color correction is not an easy process, and it costs far more than if you'd just gone to a professional in the first place. Save yourself the tears, your hair the damage, and your wallet the unbearable sense of emptiness, and place a call to a colorist.
Will coloring my hair damage it?
No—not when it's the right color. Aveda color is up to 99% naturally derived, for essentially damage-free results. Its signature blend of organic botanical oils (sunflower, castor, and jojoba) is both protective and nourishing, infusing the hair with shine while helping maintain its integrity. As Kristy explains, "In order to change the color of hair from within, small amounts of chemicals are used to open the hair shaft. Aveda color has built-in conditioners to reseal the hair shaft at the end of the process time, adding shine and moisture to the hair after being chemically altered. That's something you don't see in every color line." After all, you should never have to sacrifice healthy hair for gorgeous color.
The difference is perhaps most noticeable for those who have experienced previous damage with DIY color. If you've been coloring your hair at home and choose to try the salon route, you'll notice more shine, softness, and luster (think: hair made for a shampoo commercial) than you've seen in years.
Can hair color make me look younger?
Maybe you're greying a bit and not quite ready to own it. Or maybe you are, but you want to do it right.  Maybe you're just tired of seeing the same thing year in and year out. Just as lackluster hair can age you, the right color can take decades off.  
Hair color can be applied to create the illusion of thickness, to cleverly mask a few pesky greys for months at a time, or simply to stand out against your skin tone and prevent you from looking washed out. And while you might assume this requires all-over color, a good colorist can make it happen with a few well-placed highlights, and make you look years younger. "Hair color can take a few years off," says Kristy. "Whether it's blending grey or completely covering it, reducing the amount of dull hair around your face will automatically brighten your skin color and give you a fresh, youthful look."
Furthermore, color professionals' knowledge of trends and techniques enable them to adapt the looks of the moment to your personal style, meaning you always look fashionable—without feeling like you're struggling to fit into your niece's jeans.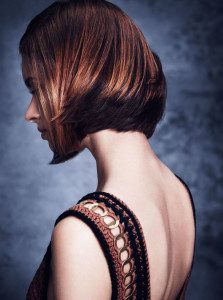 How do I make sure I get what I want?
When you work with a professional, your dream color is more attainable than you ever thought possible. Even better, he or she can recommend a similar shade when necessary, perhaps better suited to your coloring or needs.
And as Descartes would agree, "It's better to show a picture than to explain one. To help hit the mark, we recommend you bring at least one inspiration photo when you meet your colorist for the first time. A photo is a common language that does not allow the same room for interpretation that words sometimes do (albeit unintentionally)." Michelle Ma agrees, "As a stylist I love my guests bringing in a picture to show me what they are trying to achieve, either for technique or color. Having a picture eliminates any guessing between the stylist and client. A 'honey' blonde to a stylist can be something totally different than what the client has in her mind.  And it helps to hone in on specific things you like about that style, ensuring your stylist can deliver the result you desire." "Letting us know what you like and don't like about the picture helps us as stylists get on the same page," says stylist Patricia Cantrell.
When seeking inspiration, try searching for hashtags of hair trends on Pinterest or Instagram—for instance, we're currently obsessed with #opalhair and #firehair. Seeking something on the natural spectrum? We recommend you explore #colormelt, #balayage and #babylights.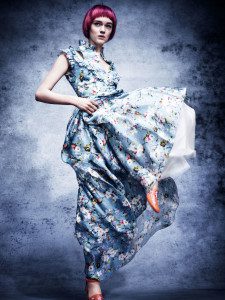 So, what's the bottom line?
A good color service can simultaneously reawaken you, refresh you, take years off, and be the perfect, unique expression of your personal style. Even the best kits on the market damage your hair, fade quickly, and can't compare with the depth of color and longevity of professional color.  It's not easy to become a certified colorist, and the skill attained in those years of training and experience can't be measured.  
With a box, you're paying for the chemicals. With a professional color service, you're paying for expertise, creativity, understanding, chemistry, precision, customization, safety, certainty, and artisanship. You become a walking work of art, whether you walk out of the salon with gorgeous mermaid hair or with the perfect shade of rich chestnut brown—one that makes your skin glow and your eye color pop.
Why leave that to chance?
Leave a Comment