Finding Gratitude in the Aftermath of Hurricane Harvey
We've always been in the business of giving—in fact, philanthropy is a huge part of our culture. But after Hurricane Harvey struck in August, flooding several of our locations, the tables turned. In the days after, we felt directionless and unsure of how to move forward. We felt devastated that we couldn't help our hurting neighbors when we were hurting so much ourselves.
Of our three locations, Pearland remained unscathed, Rice Village took on two inches of water, and Eldridge took thigh-high water for 10 days (though it didn't flood from Harvey—it flooded after a controlled release of water from a nearby dam). Moving on seemed impossible. Our stylists were out of work, our guests were without appointments and our salon was going to have to be completely rebuilt.
But slowly, things started looking up. We received an outpouring of love and support. Our local community, our salon community, our guests, and our friends and family all stepped up in our time of need. Now that construction on our Eldridge location has begun and the water's receded, we know we'll come back stronger and better than ever.
While we hate reliving our story, sharing our journey is now an important part of who we are—and who we'll become. Thank you so much for being a part of it.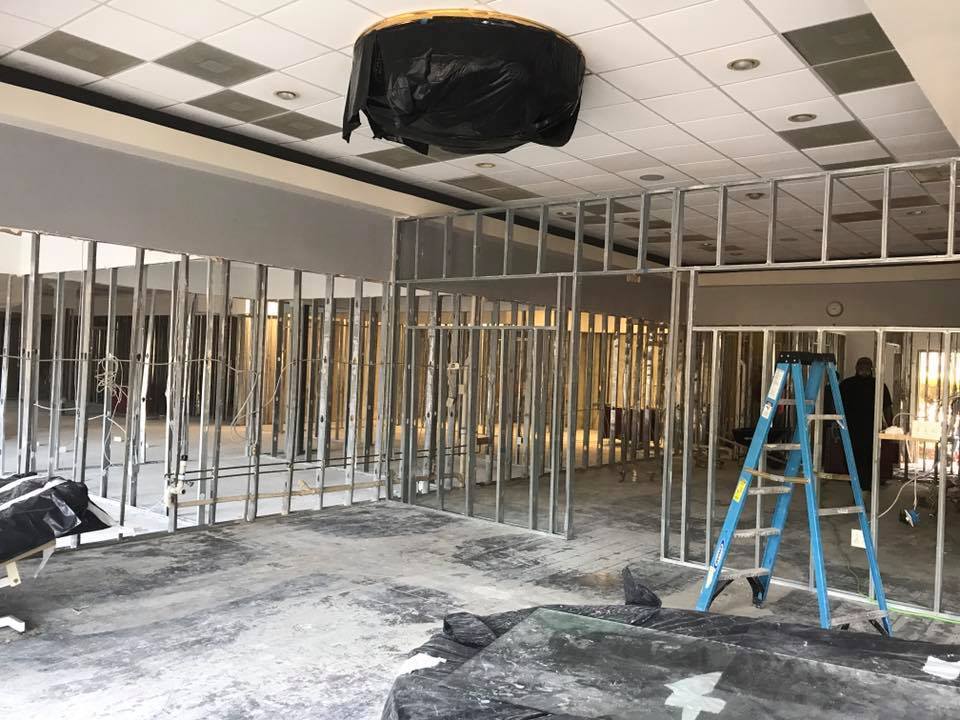 While we hope to be back home by the holidays (that would be the ultimate Christmas gift!) we feel like we've already received the gift of a lifetime. Being able to temporarily relocate our Eldridge location to Salon Village was a blessing. Neill Corporation, Hairbrained, Salon Biz and the Salon and Spa Relief Fund (established in 2005 after Hurricane Katrina to help salon and spa owners suffering from natural disasters) stepped up in ways we could never have imagined, and Aveda is replacing some of our inventory.
And then there are our precious guests. Thank you to everyone who's supported us. Thank you if you've stopped by the temporary Eldridge location, Pearland or Rice Village. Thank you for bringing us homemade goodies, letting us spill our hearts and shed a few tears over a glass of wine, and letting our stylists get back to doing what they love. Their families depend on them for their income, and losing it—even for just one day—is devastating.
The experience has been quite humbling. While we won't say we're grateful for going through it, we will say we're thankful we get to go through it with each and every one of you.
Leave a Comment