Face-It: Men Need Cleansing Too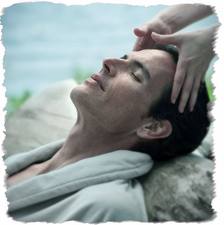 Guys we know you all are not fans of moisturizing. But what if you can get those rough dry spots to vanish and replenish your skin while you shave to have delectably touchable skin?
With the use of two new home care regimens that were specifically created to treat men's skin conditions with soothing, anti-oxidant power that is just what you will do.  Introducing Aveda's Men's shaving line which includes Aveda's Pure-formance Dual action Shaving Cream and Aftershave. Help protect against razor burn with 99% naturally derived ingredients. The moisturizing formula preps skin for a close, comfortable shave and contains Aveda's exclusive phyto-active blend with naturally derived ingredients. To assure a nice clean shave follow these steps: before shaving, remove dirt and oil with Aveda Botanical Kinetics Purifying Gel Cleanser to help prevent clogged pores that can lead to blemishes. For Green Grooming: Turn the water off while shaving. Add a few inches of water to the bottom of the sink and rinse your razor in the water between strokes. This can save up to 3,000 gallons each year. Use Dual Action Aftershave even on days you don't shave-to moisturize, control oil, improve skin tone and texture, and reduce pore size.
Leave a Comment