Josephine's Earth Month Legacy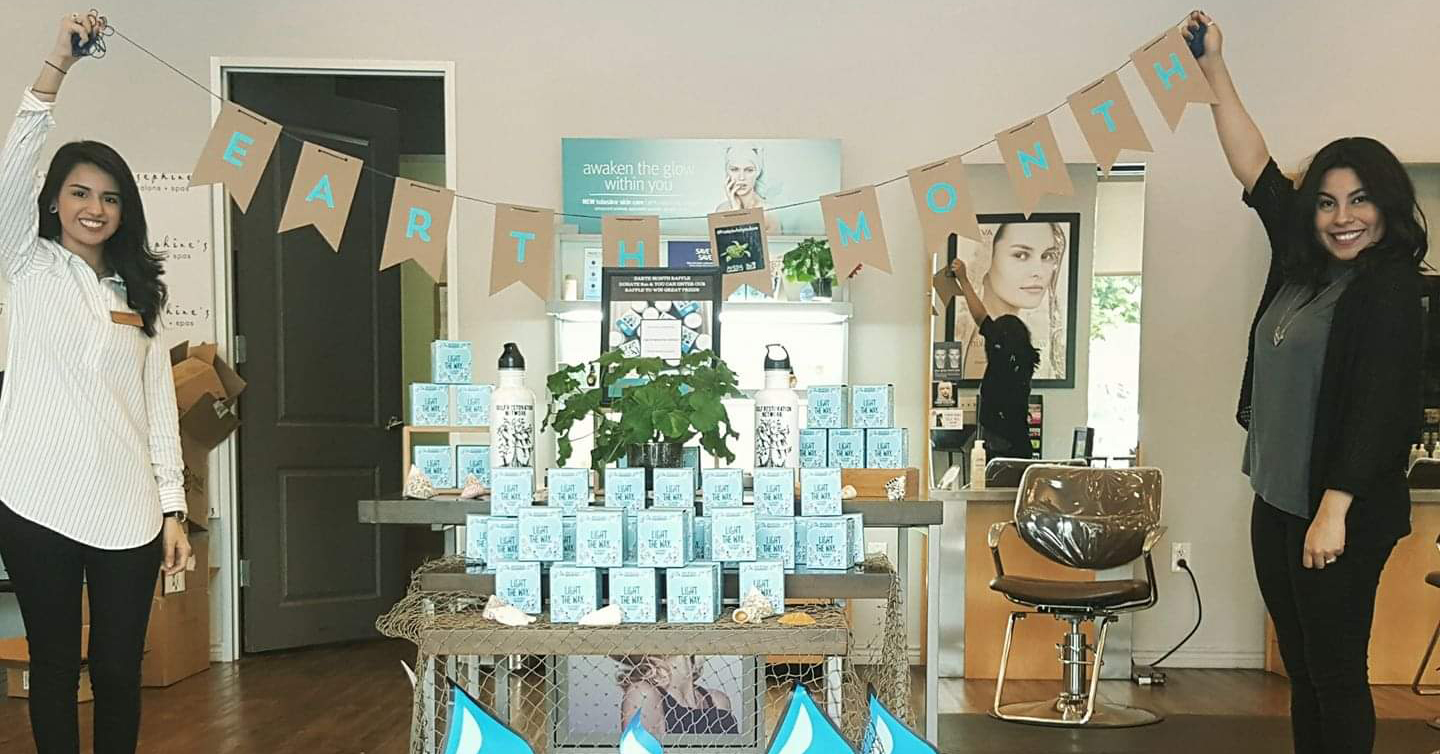 At Josephine's Salons + Spas, our mission has always aligned with Aveda's: to care for the world we live in and set an example for environmental leadership and responsibility.
In the past 15 years, we've done just that, raising more than $70k to help make our earth a cleaner, better, more sustainable place to live.
We've focused heavily on clean water charities, helping organizations like Healthy Gulf (formerly known as Gulf Restoration Network), the Lower Mississippi River Keeper and Charity:Water.
How We Did It
When it comes to fundraising, we love to get creative here at Josephine's. In the past 10 years, we have done it all—you may have even participated in a few of these raffles and events!
Cut-a-thon
Earth Month walk
Raffle baskets with gift cards, Aveda products, experiences, gifts from neighboring businesses and much more.
Beauty services donated to silent auctions
Bake sale
Babysitting services provided by staff
Save Water, Drink Wine: In the past, we've asked for donations for a typically complimentary glass of wine in the month of April.
Water drop donation: In lieu of tips during the month of April, clients can show
their appreciation by donating money to the staff.
An indoor lemonade stand
Add-on services: We have highlighted one add-on service in April, like Botanical Repair,
and all proceeds go to our Earth Month charity.
From 2006-2021, these efforts have yielded $71,389 in donations to Earth Month charities. We may just be one drop in the ocean, but the ocean would be less because of that missing drop.
2022 and Beyond
We are proud to continue to create a better planet together,
and encourage you to join the Aveda Earth Month RunWalk Challenge this year.
You can also help the 771 million people across the globe who lack basic access to clean and safe drinking water by donating to Charity Water.
This organization implements community-owned water projects with local partners to help facilitate comprehensive water, sanitation, and hygiene programming to protect everyone's long-term health.
Together, we make a difference!
Leave a Comment